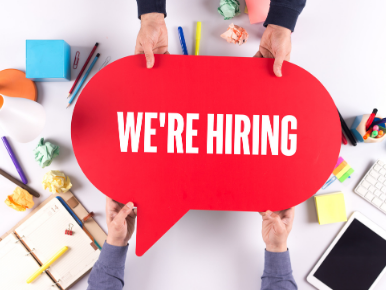 Position: Library Aide
Part-Time position: (18 - 20+ hours per week)
hourly rate: $11.00 hour
Application Deadline: Applications received by 4/29/2022 will receive first consideration. Position will be advertised until filled.
SCOPE OF WORK
Provide excellent customer service; assist customers with questions, transactions and use of library collections, programs and services
Perform duties related to the overall circulation and maintenance of materials.
Have a passion for working with the public and helping people
Use good judgment when interacting with customers and other staff members
Contribute to creating a friendly, energetic, positive, and welcoming environment
Learn, adopt and actively practice the library's vision, mission and culture
Positively represent, showcase, and advocate for KFPL in and out of the Library
REQUIREMENTS
Ability to reach, bend, climb, squat, lift up to 40 pounds, and stand for long periods of time
Possess a positive attitude and be cooperative, flexible, team oriented, and customer driven
Be self-motivated and able to prioritize work using good judgment and time management
DUTIES & RESPONSIBILITIES
Utilize a variety of methods to provide customer assistance, including (but not limited to) phone, electronic methods, and face to face interactions
Resolve customer concerns and issues, and refer these issues to the supervisor or other staff member when needed
Use appropriate library technology and demonstrate use of equipment and technology to customers when applicable 
Responsible for the maintenance of materials and library collections, as well as facilitating the flow of library materials throughout both KFPL and the CLEVNET system. Duties that relate to material maintenance may include but are not limited to: 

Checking materials in and out of the system as well as fulfilling holds 
Cleaning, shelving, organizing, mending and maintaining materials
Providing inventory control of materials (discarding, checking for damage and noting the condition, confirming receipt of periodicals, etc.)

Perform clerical duties in support of library operations and procedures, including (but not limited to) answering and directing phone calls, faxing, copying and filing documents
Effectively execute daily, weekly, and monthly work list of duties 
Maintain a safe, clean, and orderly work environment 
Help with planning, preparing for and executing library programming for children, teens and adults when called upon
Accurately count and transact money
Provide book and media recommendations to customers and coworkers
Share individual ideas, skills and talents to contribute to the innovation, growth and success of the organization
Perform other duties as they may be assigned
Applications accepted in person at the Library or apply online at www.kinsmanlibrary.org. Must be 18 years or older to apply.