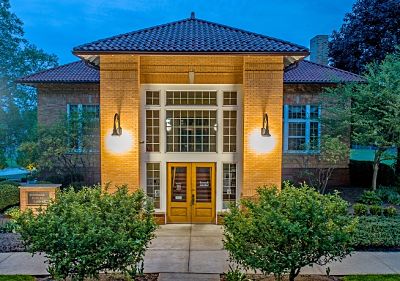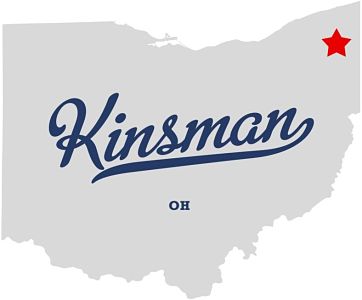 Kinsman Free Public Library (KFPL) is an independent public library located in Kinsman Township in Trumbull County in Ohio, serving the people of the Joseph Badger School District and neighboring areas in Ohio and Pennsylvania. The Library was built in 1913, and has undergone several expansions over the years to become the 11,856 square foot building it is today. Please click here to learn more about the history of the Library. 

KFPL is a member of  

, a consortium of over 40 library systems across 12 different counties in Northeast Ohio. KFPL patrons have access to a variety of materials and services housed at the library, and also to the vast collections of every CLEVNET participating library and the over 12 million items in its shared collection.



KFPL Vision: It is the vision of KFPL to shine as the community's crown jewel by serving as the hub for engaging people, enriching lives and enlightening minds.

Engage...
KFPL takes pride in our community. We believe in bringing people together both by creating and offering quality programs and services at our facility and by contributing to and participating in activities out in the community. Our friendly staff is committed to our vision, and you can find their smiling faces eager to engage with people inside the building and out and about in the community. The library offers a variety of outreach services to connect with area students at schools and with other community organizations. KFPL joins in community celebrations like the Annual Kinsman Car Show where we provide live music for folks to enjoy. KFPL invites the community to use our indoor meeting rooms and our beautiful outdoor Wellness Reading Garden. At KFPL, we are more than a house for books—we are a welcoming, safe, and inviting place to come in and stay a while!

Enrich...
KFPL offers a diverse collection of materials and electronic resources to satisfy the needs and interests of just about everyone. We invite our patrons to come in and find materials, programs and services that will enrich their lives and improve their quality of life. With a plethora of books, audiobooks, magazines, reference materials, DVD's, and CD's  for children, teens and adults, browsing the shelves is a fun experience for patrons of all ages. KFPL also offers electronic resources like Hoopla, a service that allows library card  holders to borrow streamed e-books, movies, music & more. In addition, we offer databases and online video learning libraries to explore. 
 
Enlighten...
At KFPL, we believe that learning begins at birth and never stops. That is why we offer a diverse collection of materials, dynamic programs and unsurpassed services for children, teens and adults aimed at enlightening minds. Through programs like storytimes, teen coding clubs, and Tai Chi classes, as well as services like technology education and job readiness programs, KFPL strives to enlighten minds by offering appealing and comprehensive lifelong learning opportunities.