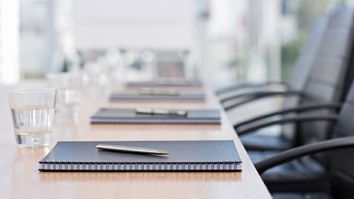 2023 Kinsman Free Public Library Board of Trustees
Richard Thompson, President
Christine Davis, Vice President
Sharon Diehl, Secretary
Rae Lynn Phillips
Joni Jo Woofter
Kimberly Pleva
Greg Leonhard
Board of Trustees Meetings are regularly held monthly at 5:00 p.m. No meetings are held during the summer months of June, July and August.

Library Board meetings fall under the "sunshine laws" of Ohio and are open to the public. Public guests are welcome at any regular Board meeting.

It is highly recommended, however, that individuals considering attending a meeting call in advance to verify the date, time, and location. Occasionally, changes to the schedule are made to accommodate other library priorities. 
 
2023 Board Meeting Schedule:
| | | | | |
| --- | --- | --- | --- | --- |
| Date | Time | Location | Meeting Type | Notes |
|   |   |   |   |   |
January 10, 2023
5:00 p.m.
Kinsman Library
Organizational Meeting
 
January 10, 2023
5:15 p.m.
Kinsman Library
Records Commission Meeting
 
January 10, 2023
5:30 p.m.
Kinsman Library
Regular Board Meeting
 
February 14, 2023
5:00 p.m.
Kinsman Library
Regular Board Meeting
 
March 14, 2023
5:00 p.m.
Kinsman Library
Regular Board Meeting
 
April 11, 2023
5:00 p.m.
Kinsman Library
Regular Board Meeting
 
May 9, 2023
5:00 p.m.
Kinsman Library
Regular Board Meeting
 
June 
--
--
--
No Meeting
July
--
--
--
No Meeting
August
--
--
--
No Meeting
September 12, 2023
5:00 p.m.
Kinsman Library
Regular Board Meeting
 
October 10, 2023
5:00 p.m.
Kinsman Library
Regular Board Meeting
 
November 14, 2023
5:00 p.m.
Kinsman Library
Regular Board Meeting
 
December 12, 2023
5:00 p.m.
Kinsman Library
Regular Board Meeting