Kinsman Historical Collection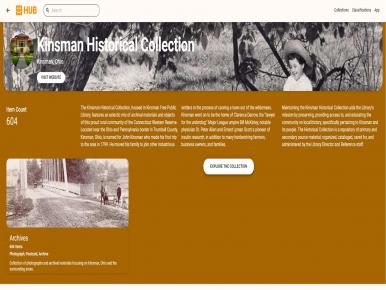 The Kinsman Historical Collection features an eclectic mix of archival materials and objects of this proud rural community of the Connecticut Western Reserve. Maintaining the Kinsman Historical Collection aids the Library's mission by preserving, providing access to, and educating the community on local history, specifically pertaining to Kinsman and its people. With the help of Trumbull County Historical Society and AmeriCorps, we began the process of inventorying and digitizing the collection onto CatalogIt. CatalogIt is a searchable online database which allows us to make our collection accessible to users across the country. More entries are getting added to the database every month. Visit the Kinsman Historical Collection database to explore! 
Supported in part by an award from the Ohio Historical Records Advisory Board, through funding from the National Historical Publications and Records Commission (NHPRC), National Archives and Records Administration.
---
Library's Local Historical Room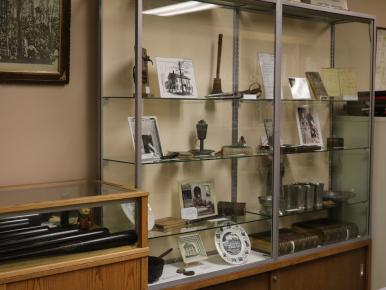 Located on the downstairs level of the Kinsman Free Public Library, the Historical Room contains many valuable pictures, artifacts, prints and other various materials related to Kinsman History. The Historical Room is open to the public during the hours that the library is open. Please stop in and visit anytime. The library also has an extensive collection of local history materials located in our reference department. Please ask the reference librarian for help. Interested in learning more about the History of Kinsman?  Kinsman Historical Society.
 
---
Genealogy Services at the Library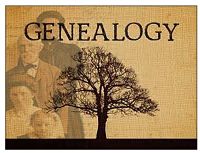 The Kinsman Free Public Library is happy to assist patrons on their genealogical journeys. We offer a vast collection of materials related to how to conduct genealogy studies, as well as a variety of materials related to local history and genealogy. Our reference staff is eager to provide assistance to patrons who are looking to learn more about genealogy. Please stop in and visit the reference librarian. 

In addition, the library offers card holders access to databases to assist with genealogy. More information found on our genealogy database page.