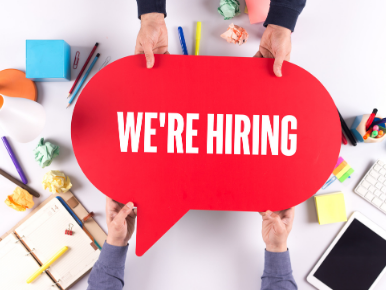 Position: Library Aide
Hours Per Week: 18—24
Starting Wage: $8.80
Application Deadline: Friday, April 16, 2021
Kinsman Free Public Library (KFPL) is looking to hire a team player who is reliable, enthusiastic, creative, ambitious, flexible, dependable and cooperative, who will bring value to our organization, and who will efficiently adopt our team culture with a positive attitude and outlook.
The ideal candidate will possess:
Self-motivation
Attention to detail
Common sense and good critical judgement
The ability to multitask
Dedication to following through on tasks and projects
Flexibility that allows for adaptability to change, growth and progress
Willingness to take direction from all team players
Confidence in talking with and serving customers
Passion for the work that libraries do, including fostering literacies and providing equitable access to information for all
Belief in the vision and mission of KFPL and its team
Qualified candidates should be willing and able to:
Work flexible schedules that includes days, evenings and weekends
Demonstrate basic computer and phone skills
Lift up to 40 pounds
Handle extended periods of standing and walking
Exhibit basic math skills, specifically with regards to transacting and counting money and arranging decimal numbers in the correct order
Clean, shelf, and organize library materials
Provide excellent and unparalleled customer service
Easily and happily share book and media recommendations with customers
Assist with library programming for children, teens and adults
Learn and adopt library operations and policies in order to provide library customers with exemplary service
Work collaboratively and cooperatively with all KFPL team members
Contribute to the innovation and success of the organization while continually growing and developing as an individual
Interested candidates should complete and submit the online application below, or may pick-up, complete and return a paper application at the Library. The deadline for submitting applications is Friday, April 16, 2021.
---