We're joining in the fun, so be sure to ride or walk by the Library!
We're Going on a BEAR Hunt!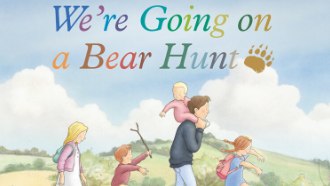 Inspired by Michael Rosen's 1989 classic book, we're asking you to place a bear in your window (or any other creature, if so inclined). Your bear can be stuffed or made out of paper! Then, the kids in our community can hunt for them while on family walks or drives through the neighborhood. Don't forget to walk or ride past the Library! For more fun, click here to watch a YouTube Video of author Michael Rosen performing his classic book before you go bear hunting!