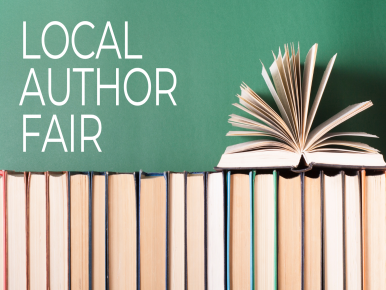 Local Author Fair
Date: Saturday, November 18
Time: 11:00 a.m. - 1:00 p.m.
Meet a variety of local authors at the Library! Books will be available for purchase and signing, they make great gifts for the holidays. 
featuring:
Rebecca S. Nieminen--Historical Fiction
Emily Webster Love--Local History & Fiction
Mollie Lyon--Historical & Contemporary Fiction
David M. Melesky--Humorous Mystery Adventure
Brenda Carroll Jarvis--Biblical Historical Fiction
Charles R. Jarvis--Christian Inspirational
Matt Miller--Mystery
Z.D. Dean--Military Science Fiction
Come support these local authors!