Jobs & Career Center Kiosk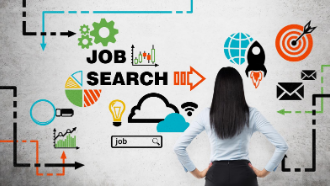 Beginning September 1, 2020, guests may reserve a session at the Jobs & Career Center Kiosk in the library in 45 minute increments. The Jobs & Career Center Kiosk provides users with a private workspace, free Library wi-fi, and close proximity and access to library books, materials, and KFPL's friendly and knowledgeable librarians. Reserve the Kiosk to browse career and job sites, file for unemployment, create a resume and cover letter, and more. Our Technology Trainer is onsite to assist you if needed. You may bring your own laptop or portable device to use, or you may borrow a laptop from the library to use during your session. Portable chargers are also available to borrow during their session. Various office supplies including pens, paper clips, notepads and staples may be borrowed as well. Printing services are available for a fee of $.10 per black & white copy and $.25 per color copy. Faxing is also available for a fee.
Sessions are available on a first-come-first-served basis. We recommend that you call ahead to reserve your session at (330) 876-2461 x 2751.
You may drop-in to the library to reserve a session but may have to wait if the kiosk is being occupied until the next session becomes available.
Sessions can be reserved for 45 minutes at a time; Session times may be extended so long as there is not another appointment scheduled or another student waiting for the kiosk.
The Jobs & Career Center Kiosk is available to any one of working age.
No library card is needed in order to reserve the student study kiosk or to borrow laptops, chargers, or any other library materials to use in the Library during sessions.
Kiosks are designated for one user at a time only; exceptions will be made for those users requiring extra assistance but will be limited to one guest.
Group work sessions are not available at the Jobs & Career Center Kiosk.
Ask our Reference Librarian to show you where to find books, pamphlets, informational materials and resources that will help you find everything you need from help writing resumes, to interview tips, to local job postings and more. Need help? Ask our Reference Librarian for assistance in navigating the center or in providing additional resources.
---
Helpful Resources





State Resources
Ohio Department of Jobs and Family Services
Ohio Here to Help
Ohio Means Jobs

Job Searching
Indeed.com
Linkedin
Monster.com
Occupational Outlook Handbook

Employment Readiness
Cypress Resume Builder
Got Resume Builder.com
Interviewing Quick Guide
Reusme Writing Quick Guide
Workforce Skills for 21st Century Success
---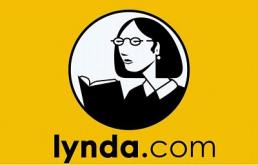 Lynda.com is a leading online learning platform that helps anyone learn business, software, technology and creative skills to achieve personal and professional goals. Through individual, corporate, academic and government subscriptions, members have access to the Lynda.com video library of engaging, top-quality courses taught by recognized industry experts.

For 20 years, Lynda.com has helped students, leaders, IT and design pros, project managers—anyone in any role—develop software, creative, and business skills. Now part of Linkedin, Lynda.com serves more than 10,000 organizations. With tutorials in five languages, Lynda.com is a global platform for success.