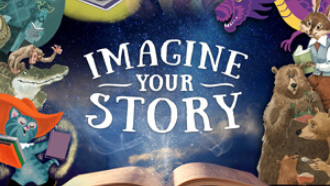 The 2020 Summer Reading Program will run July 1-31 at Kinsman Free Public Library. The theme this year is "Imagine Your Story", a celebration of fairy tales, folklore, mythology, and sharing your own unique story and voice.
This year KFPL will be offering a selection of exciting online and virtual programming and special events, reading challenges, activity challenges and more for children, teens, and adults. We invite you to join us in writing this summer with a happy ending!
To participate, please pick-up a Summer Reading Packet for your designated age group at the Library beginning June 22. Complete the challenges to earn prizes and entry tickets into the Grand Prize Drawings!