Take 5 is an annual event where adults get the chance to learn from teens! That's right, teens, it's YOUR turn to be the teacher!
Here's how it works!
Shoot a video of yourself teaching us something, like painting a picture, reading a poem, sharing a story or experience, making a tik tok video, playing Fortnite, or anything else that you that you think is important for adults who work with teens to know.
Adults in the Take 5 program will watch the videos, select their favorites, and invite those teens to participate in a LIVE online panel discussion on Zoom on Friday, May 7th at 1:00 - 4:00 p.m. so they can ask the teen panelist questions.
If you are selected as a panelist, you will be eligible for a $50 honorarium prize and will have the opportunity to have your voice heard at Take 5.
Application to and participation in Take 5 is FREE of charge! To apply, create a video 10 minutes or less in length on the topic you'd like to teach us about and submit it by uploading it to YouTube (can be unlisted if so desired). Please be sure to include the link to your YouTube video on the application form. Application forms can be downloaded below or picked-up in-person at the library. Please return completed paper application forms in-person to the Library, or you may click here to fill out and submit the online application below.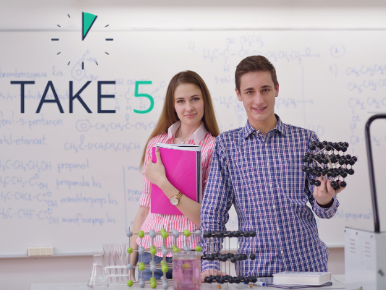 Contest Rules
Videos must answer the question as outlined above & be NO LONGER than 10 minutes in length.
Videos must be school appropriate and show only the applicant.
All materials used in the video (images, music, etc.) must be copyright free.
Only one applicant per video (this is an individual contest). A 2nd party may shoot the video.
All winning entries must have a signed parental release form (can be signed by the applicant if over 18 years of age).
---