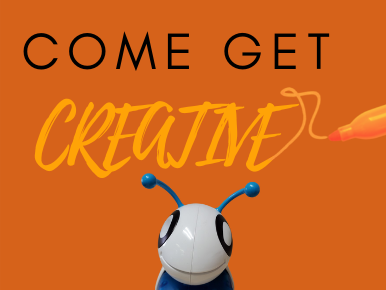 Kinsman Free Public Library is proud to announce the opening of our Creative Studios.
Creative Studios is a collaborative work space inside the Library on the lower level across from the Historical Room. It is for making, learning, exploring and sharing! We offer high-tech to no- tech tools to help you make, create and explore.
This space is open to kids, teens, adults, and entrepreneurs and offers a variety of maker equipment including a vinyl cutter, sewing machine, epoxy resin kits and tools, tech and VR toys and more! We invite you to come see what Creative Studios is all about during Studio Spotlight Days, or call our Technology Trainer for a studio one-on-one session. Click here to view our Creative Studios User Manual which highlights all available equipment, pricing guide, and user terms.
---
Join Technology Trainer, Tawnee Isner, in the studio on Thursdays to learn how to use the spotlighted tool of the month and to create something to keep. Appointments are required and are available on Thursdays between the hours of 2:00 p.m. to 6:00 p.m.. Please call the Library and select extension 2751.
---
Teens, tweens and kids of all ages are invited to drop in from 2:00-5:30 the second Thursday of each month to play with our robots, Switch and other fun tech toys!
---
Studio One-On-One Appointments
Do you have a specific project in mind that you'd like to work on in the studio? Want to come play with tech toys like the virtual reality googles, Sphero, code-a-piller, robots, or Nintendo Switch? Make a one-on-one appointment today with our Technology Trainer by calling the Library at (330) 876-2461 and entering x 2758.