DONATIONS
The Library is both honored and pleased to accept financial contributions for general operations and for the purchase of books in memory or in honor of a person or for a specific event. Donors are encouraged to suggest the type and subject of book(s) that would be appropriate. Library staff will choose specific titles based on the donor's request and our existing selection criteria for the collection.
After the memorial book is purchased, the donor will receive a letter acknowledging the donation of the specific book(s). A book plate is placed in the front of each book listing the name of the honored person and the donor.
For questions regarding general monetary donations and/or memorial book donations, or to have a form mailed to you, please contact us at (330) 876-2461 x 2751.
---
FRIENDS OF THE LIBRARY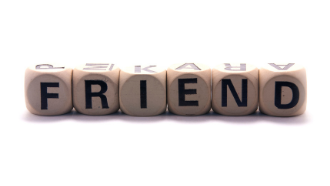 The purpose of the Friends of the Library is to
To maintain an association of persons interested in the library​
To focus public attention on the library​
To stimulate the use of the library's resources and services​
To encourage gifts and bequests to the library​
To support and co-operate with the library in​ developing library services and facilities for the community
Membership levels:
Lifetime patron - $100.00
Annual patron - $10.00
Senior Citizen (65 years+) - $5.00
Youth patron (12-18 years) - $3.00

Membership Applications are available at the library, so stop in today to become a friend!
For more information, please contact Pam at 330-876-0035, or connect with them on Facebook!