Happy National Library Week...we miss you!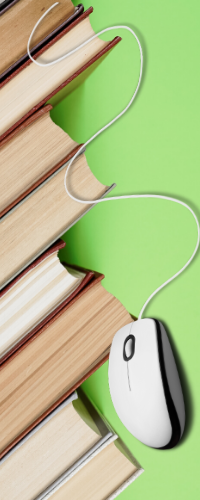 April 19-25 Is National Library Week!
For one of the most important weeks of the year for libraries, we have created a special edition that's focused on our digital services and collections. We invite you in to our virtual world through our website and our social media pages like Facebook, Instagram, Twitter and YouTube. Check out our digital storytimes, crafting tutorials and more. Enjoy e-books, audiobooks, movies, music and more from our e-media digital collections, many of which you don't even need a library card to borrow. Take this time to explore and discover all that we have to offer from the comfort of your own home...Find the Library at your Place!
First sponsored by the American Library Association in 1958, National Library Week is observed every year during the month of April. During this week, we recognize libraries as vital centers of learning in our communities and thank library workers for their knowledge and expertise. We also take this opportunity to recognize and appreciate all of our patrons.
Kinsman Free Public Library is continuing our service to patrons outside the physical spaces of our building through online learning, information, entertainment, and reading opportunities. Even though we are staying busy, we miss the contact with you, our patrons! We look forward to returning to service in our communities when it is safe for all.