Genealogy Services at the Library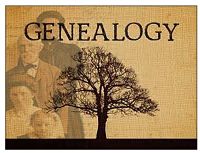 The Kinsman Free Public Library is happy to assist patrons on their genealogical journeys. We offer a vast collection of materials related to how to conduct genealogy studies, as well as a variety of materials related to local history and genealogy. Our reference staff is eager to provide assistance to patrons who are looking to learn more about genealogy. Please stop in and visit the reference librarian. 

In addition, the library offers card holders access to databases to assist with genealogy. More information found on our genealogy database page.