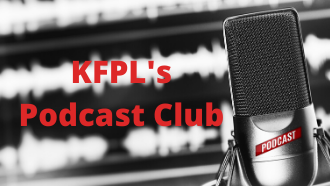 Virtual Podcast Club (Virtual program held online; Does NOT meet in person)
Listen to a new podcast each month that will be picked by the group and discuss it along with other current favorites. Each month will feature a different podcast to explore. This program is for adults aged 18+. This group meets on Google Meet.
---
Click here to join us Live on Google Meet on the 2nd Wednesday of each month at 7:00 p.m.