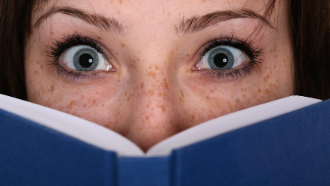 (Virtual program held online; Does NOT meet in-person)
New episodes posted every Friday evening in October at 8 p.m.
October has a long history of being associated with the things that go bump in the night--and this October is no different! Tune into our YouTube Channel for stories straight out of the crypt read by our Teen Librarian and Technology Trainer. Recommended for ages 12 & up.