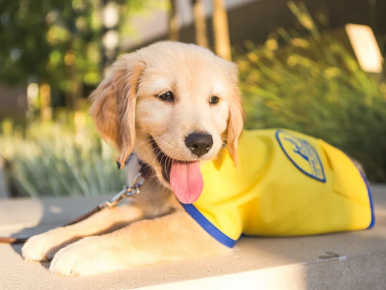 Watch when we check-in with trainers, Rae Lynn & Evelyn and dog in training, Evy.
Click here to visit KFPL's playlist titled, Summer Discovery: Tales, Tails & Trails on our YouTube channel and select Canine Companions for Independence to watch!  
Video will be available by 10:00 am on the air date and can be accessed from the playlist then or anytime after for your viewing convenience.