Home
Technology Education Series
COMPUTER BASICS CLASS
July 26th from 3:-4:30 pm.  Don't know how us use a computer but want to learn?   Need a refresher on the basic skills?  Never used a computer but need to now?  Afraid to use a computer?   This class is for you!  Class space is limited.  This is a hands-on class to help you get over your fear.  You must be registered to attend - Call the main desk at 330-876-2461.  Free and open to anyone over 18 years of age.
E-DEVICES AND SERVICES
August 2nd from 3- 4:30 pm.   Learn how to get the most out of your E-device (phone, tablet, kindle, etc.)  Bring your E-device with you, your login and password information (Kindle/Amazon users - bring your Amazon login and password too) for this hand-on learning experience.  Topics include: what can you do, downloading books, audiobooks, music and more, the services available for you to maximize your E-device use, and much more!  Bring your questions!  Space is limited so register now!  Free!  18 years and over.
ONLINE RESOURCES, APPS, AND SOCIAL NETWORKS
August 9th from 3 - 4:30 pm.    What is an APP?  What are they used for?  Where do I find the best information on the web?  How can I tell if it's good information?   What is a Social Network?  How do I get on Facebook, Twitter, Instagram?  If you have ever asked any of these questions this class is for You!  Want to connect with your children or grandchildren?  Find out which social network is good for your needs, net etiquette, and how to keep your personal information safe.  Register now!  Free to 18 years and over.
Music in the Garden
Bring your chairs/blankets and join us for a summer of free Sunday concerts at the Library! 
July 30th   1 - 2:30 pm  FACE VALUE    Hits from 70's - 90's
August 6th   1- 2:30 pm   FAMILY PRIDE  Bluegrass
Concerts could be cancelled due to inclement weather. Please visit the library's facebook page and website for weather related cancellations. Should a concert be cancelled due to weather, the cancellation will be posted by 11:00 a.m. on the morning of each concert.
Concessions provided by the Friends of the Library will be available for purchase at the concerts on July 30th & August 6th
All About Garlic
Join us Tuesday, August 8th at 5:30 pm for OSU Extension Master Gardener program on Garlic.  Learn how to grow, harvest, and use garlic in everyday life.  Garlic is a natural antiseptic and it's culinary and medicinal history is long!  Come discover the amazing facts about this amazing plant!  Free and open to the public.  Registration is requested, but walk-ins are welcome!
After Hour Phone Renewals
 The Library has recently updated our phone system. We will still accept requests to renew items by phone during hours when the Library is both open and closed.
To request renewals during hours when the Library is OPEN, please call (330) 876-2461 and hit "0" at the prompt, or key in extension 2751 to speak to someone at the Circulation Desk.
To request renewals during hours when the Library is CLOSED, please call (330) 876-2461 and key in extension 2757 and leave a voicemail with your name, Library card number, phone number, and request. Thank you!
Mysteries at the Inn Bookclub
The Book Club for Mystery lovers! Join Library Director Kim Garrett on the first Thursday of every month, 6:00 pm, at the Peter Allen Inn and Event Center.
Stop into the Library to get a copy of the next book we are reading! Rather have an e-book? Check the Library's catalog to see if an electronic copy is available!
To learn more about Mysteries @ the Inn Bookclub, click here to visit our blog!
---
AUGUST'S BOOK
The Book we will be discussing at our meeting on August 3rd is "Before the Fall" by Noah Hawley
(Click on the Image below to read a review)
---
SEPTEMBER'S BOOK
The Book we will be discussing at our meeting on September 7th is "The Woman in Cabin 10" by Ruth Ware
(Click on the Image below to read a review)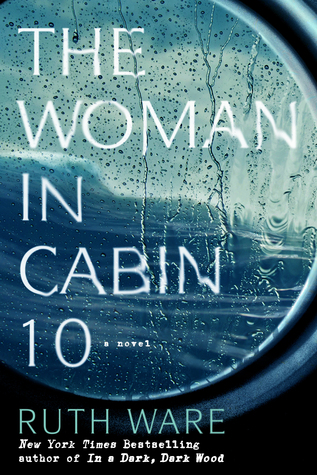 ---
OCTOBER'S BOOK
The Book we will be discussing at our meeting on October 5th  is "The Girl in the Ice" by Robert Bryndza
(Click on the Image below to read a review)