Home
Library Closed Briefly for Staff Training & Development
On Tuesday, October 24th, the Library will close briefly from 2:00 to 3:30 p.m. for a Staff Training and Development session. We apologize for any inconvenience this may cause and appreciate your understanding. We are working hard to serve you better! Thank you!
Pumpkin Decorating Contest
Families, teens & adults are invited to enter the Library's Pumpkin Decorating Contest!
Paint It, Dress It, but DON'T CARVE IT! Pumpkins should be crafted at home using materials such as paint, beads, fabric, feathers, glitter, buttons, clothing, etc.  Absolutely NO Carved Pumpkins will be accepted, as they attract insects & are prone to rot and smell.

Pumpkins must be dropped off in the Library on Friday, October 20th between 9:00 a.m.—4:45 p.m. or Saturday, October 21st between 9:00 a.m.—12:45 p.m. 

Judging will take place Monday, October 23rd and pumpkins will remain on display until Saturday, October 28th.    

Participants may pick up pumpkins between 9:00 a.m. and 12:30 p.m. on Saturday, October 28th. Pumpkins remaining in the library after November 1st will be discarded.

Entries will be divided into three judging groups: Family, Teen and Adult. Two winners will be chosen from each judging group. Winners will be notified October 23rd and will receive a FREE $15 Movie Gift Card!

   
Spook-Tacular Halloween Party
Guests of all ages are invited to join Library staff on Tuesday, October 24th from 5:00 p.m.—6:00 p.m. for scavenger hunts, costume contests, crafts, refreshments and more—including decorating a gingerbread zombie!  Don't forget to dress in costume! Registration is requested. 
REGISTER NOW FOR COMPUTER & TECHNOLOGY CLASSES & INSTRUCTION
The Library is proud to announce that we have added a Technology Educator to our team who will be dedicated to providing computer classes and one-on-one technology education sessions for our patrons! This new service will begin on October 1st. The Technology Educator will lead an assortment of computer classes that will be offered on varied days and times to be flexible to meet the needs of more of our patrons. Click here to see a list of classes that will be offered!
In addition to group, instruction-based classes, the Technology Educator will be available to meet with patrons one-on-one for 30 minute sessions to provide assistance on a multitude of technologies. Need help downloading books to your tablet or e-reader? Having issues accessing Library resources on your laptop? Want to learn more about how to find on-line job resources or creating a resume? Make an appointment for a one-on-one session!
All Technology Education classes and one-on-one sessions are completely FREE of charge! Class sizes are limited and require pre-registration. One-on-one sessions will be available on a scheduled basis only; walk-ins will NOT be available. Registration for classes and one-on-one sessions is NOW OPEN, so call or stop into the Library! 
Donations for Book Sale Being Accepted Beginning October 1st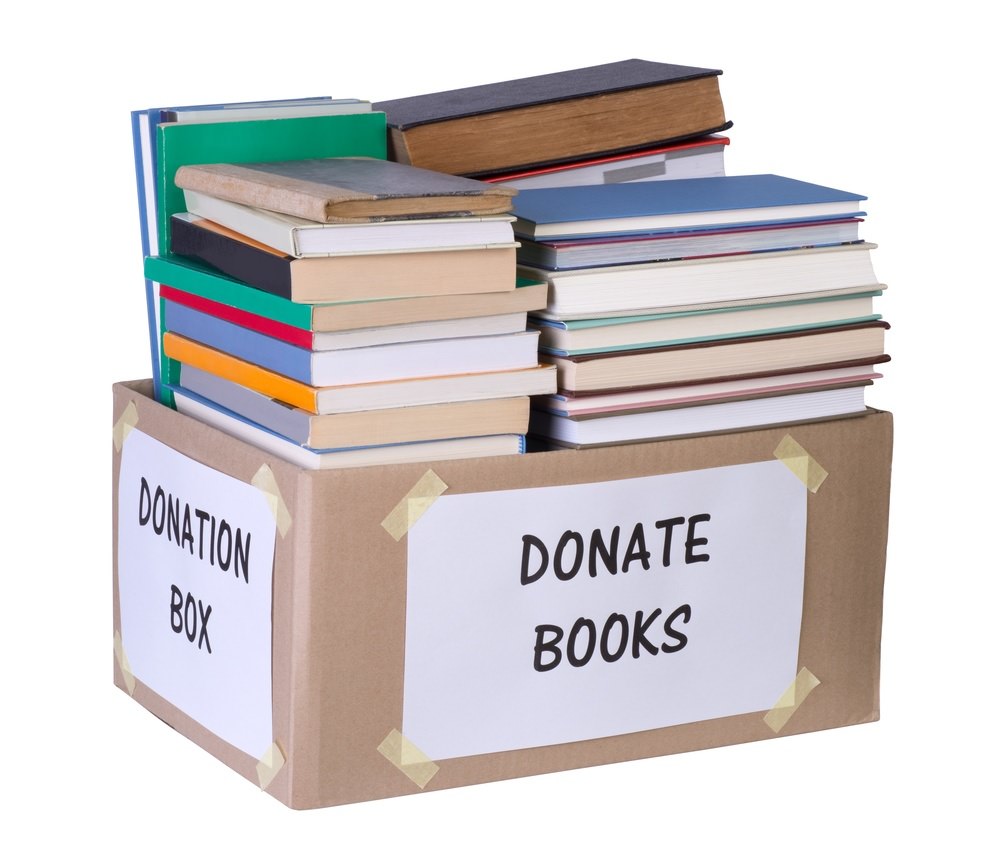 The Library will be accepting donations for our fall book sale beginning October 1, 2017. If you have books that are in good condition that you'd like to donate, please bring them to the Library. We truly appreciate and welcome any donations you can make!
Donations that will be accepted include:
Books, paperbacks, DVD and/or BluRay movies, music, games, puzzles, and software
Items for children, teen, and adult reading levels
Items in good, clean condition. This means no water damaged, moldy, decaying, odorous, or otherwise damaged items
Items not accepted:  Encyclopedias, RD Condensed Books, Magazines, VHS tapes
The Fall Book Sale will take place November 4th—9th
Stop in and stock up on great books at great prices!
 Saturday, November 4th   9:00 a.m.—1:00 p.m.
Monday, November 6th  9:00 a.m.—6:30 p.m.
Tuesday, November 7th  9:00 a.m.—6:30 p.m. Half Price Day!
Wednesday, November 8th  9:00 a.m.—6:30 p.m. Half Price Day!
Thursday, November 9th  9:00 a.m.—6:30 p.m. All Remaining Items are FREE!